This year, PASCO has signed up as a Charity Partner for one of the most well known events in the Metro Denver Area – COLFAX MARATHON!  If you or someone you know is participating in the Colfax Marathon, we encourage you to select the "Philippine American Society of Colorado" as the Charity Partner you're running for.  By doing this, you help us promote the organization.  You can select your Charity Partner when you first register or edit your existing registration to choose us as your Charity Partner.  We would also like you to share the donation link below to help us raise funds for cultural awareness!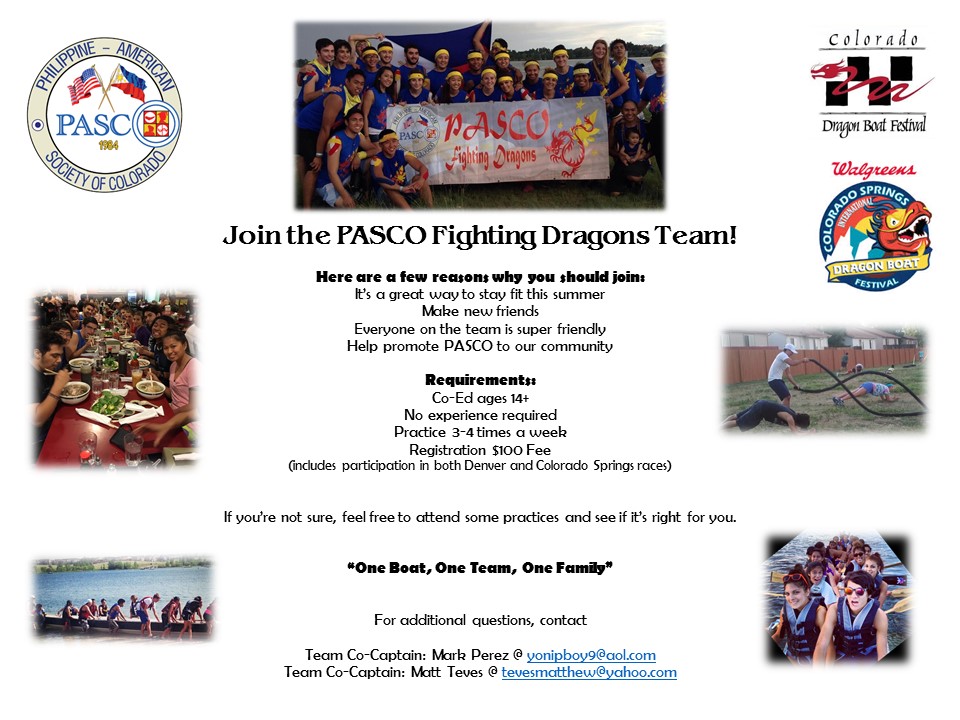 Video from New Year's Eve dance by the PASCO Folk Arts Dance Repertoire.
It's time to renew your PASCO membership!
We are on FaceBook. Click LIKE on the activity feed below!