​
  ​
A. The 
slate 
of candidates for the Election on 
March 4, 2017
is presented below:
President:  Roble Tagle and Roberto DeDios
VP- Cultural: Wilma Teves
Secretary:  NONE
Sgt-At-Arms:  Josefina Dominguez
Director (Senior):  Rolando Guevara
B. Absentee Ballots:
Submit a request for absentee ballot (hard copy) to Romeo Magalong (1314 South Kendall Street, Lakewood, CO 80232).  Include a return address. The ballot must be postmarked or received by the Nomination and Election Committee at least three days prior to the election date and is considered final. (Amended 08/1993)
Submit request for electronic ballot to rmagalongsr@hotmail.com, copy plc298@aol.com.  Download ballot, fill it out, scan, and email back to rmagalongsr@hotmail.com, copy plc298@aol.com.  Electronic ballot must be received by 

11:59 pm

  

Friday, March 3, 2017

.
C. Voting in person:
Members are encouraged to arrive early to hear each candidate's campaign speech/presentation.  Voting will end around 

11:30 am

. Ballots (including any absentee ballots) will be tallied, verified, and results announced immediately.
D. Voting list is attached.
This list shows all the 2017 PASCO members​ that are eligible to vote.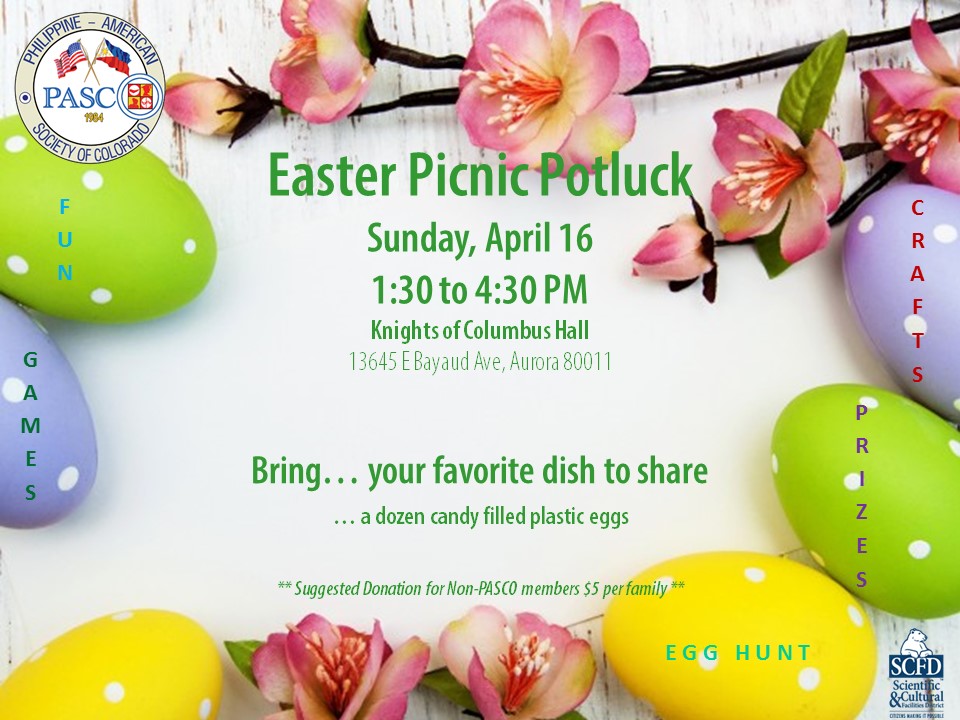 Video from New Year's Eve dance by the PASCO Folk Arts Dance Repertoire.
It's time to renew your PASCO membership!
We are on FaceBook. Click LIKE on the activity feed below!