Second Wind Fund for Suicide Prevention
Walk/Run Fundraiser
September 21, 2014  @ 10:00am to 3:00pm   •  5k
Jefferson County Fairgrounds (15200 West 6th Avenue), Golden, CO
Our PASCO Youth Group is coordinating this fundraiser to promote awareness for suicide prevention. Help support the PASCO team as they walk/run to help this cause.
Saturday, September 27 at 6:00 PM
Aurora South Middle School
PASCO's 30th Anniversary Cultural Production
"TAYO NA" 2014! Pilipinas: Beauty Beyond the Postcards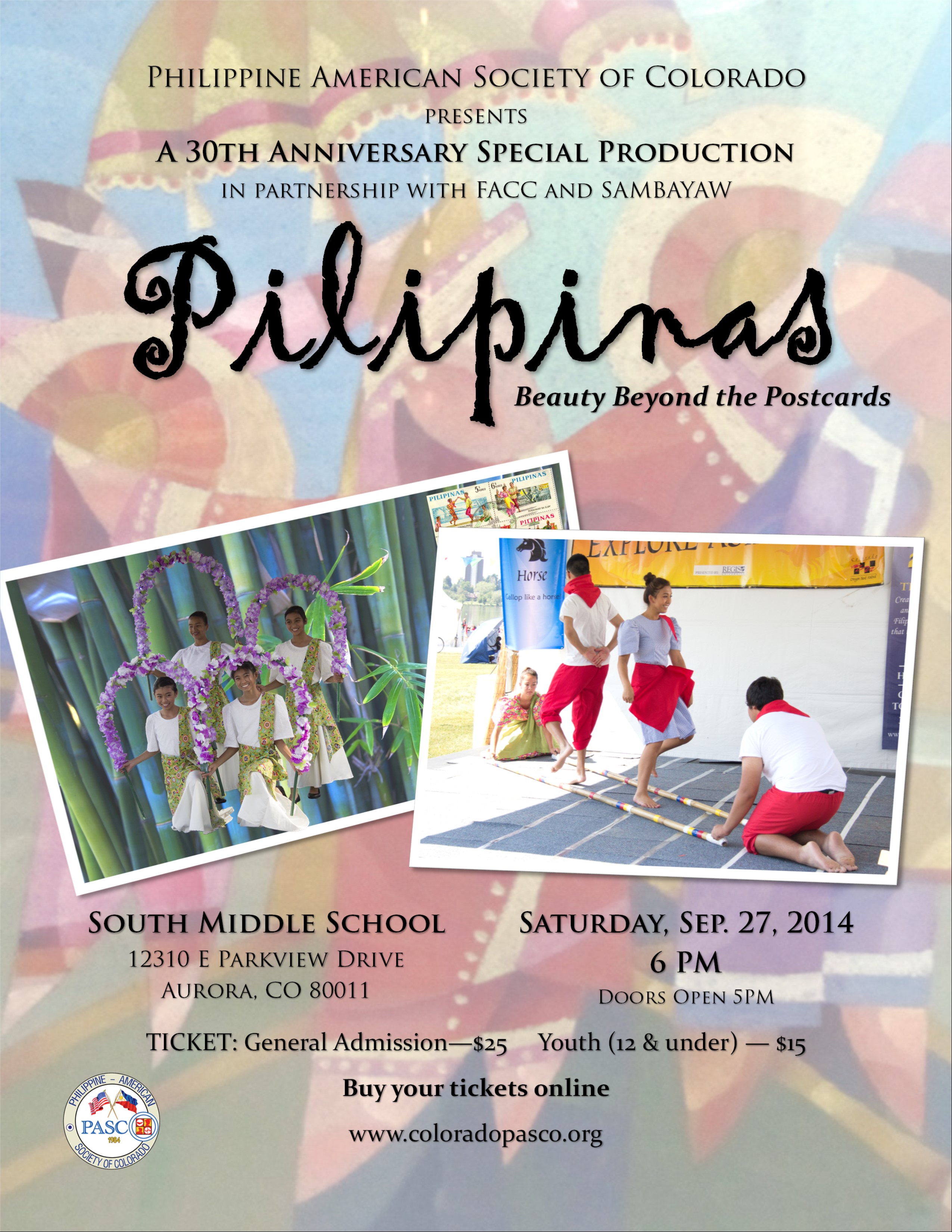 It's time to renew your PASCO membership!
We are on FaceBook. Click LIKE on the activity feed below!