Please note that we are conducting another election for the remaining open PASCO Executive Board positions that were not filled in the recent election.
The PASCO Election Committee will be sending out a notification accepting nominations for the open positions. Please pass this information along to your fellow PASCO Members.
Nominations will be accepted for the following open positions from October 29 through November 12.
i. President – open
ii. Vice President Cultural Affairs and Social Programs – open
iii. Vice President External Affairs – open
iv. Secretary – open
v. Treasurer – open
vi. Auditor – open
vii. Sergeant at Arms – open
All nomination acceptances are due November 19.
Thank you for your support!
Reserve your hotel room by December 1st at the following link: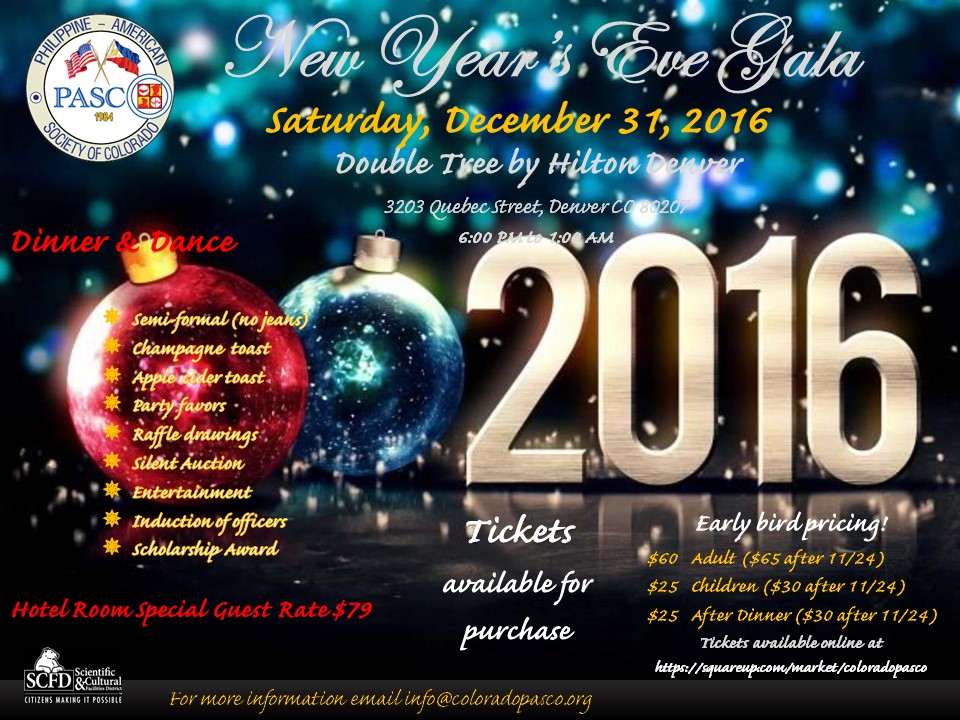 Video from New Year's Eve dance by the PASCO Folk Arts Dance Repertoire.
It's time to renew your PASCO membership!
We are on FaceBook. Click LIKE on the activity feed below!